This Weeks Social Media Update.
WEEK 3: Allot' about !
Good morning gardeners & growers. Although the weekend may have been a little 'dull' weather wise, we were kept active by a steady stream of customers. The allotment members were out in force checking out the seed potato situation.
We had to direct many of them here http://www.clockhousenursery.co.uk/seed-potatoes where they will be able to track the progress of stock availability. Currently we are only at about 50% of ordered cultivars.
Our #LooseSeedDeli also generated a lot of interest with folks buying their onion sets & shallots in particular, but the selection of Soil Association approved organic cultivars were of interest too. In general the concept has been very well received. We would the experiment to become a permanent feature but we need you all to use it in order to make it viable.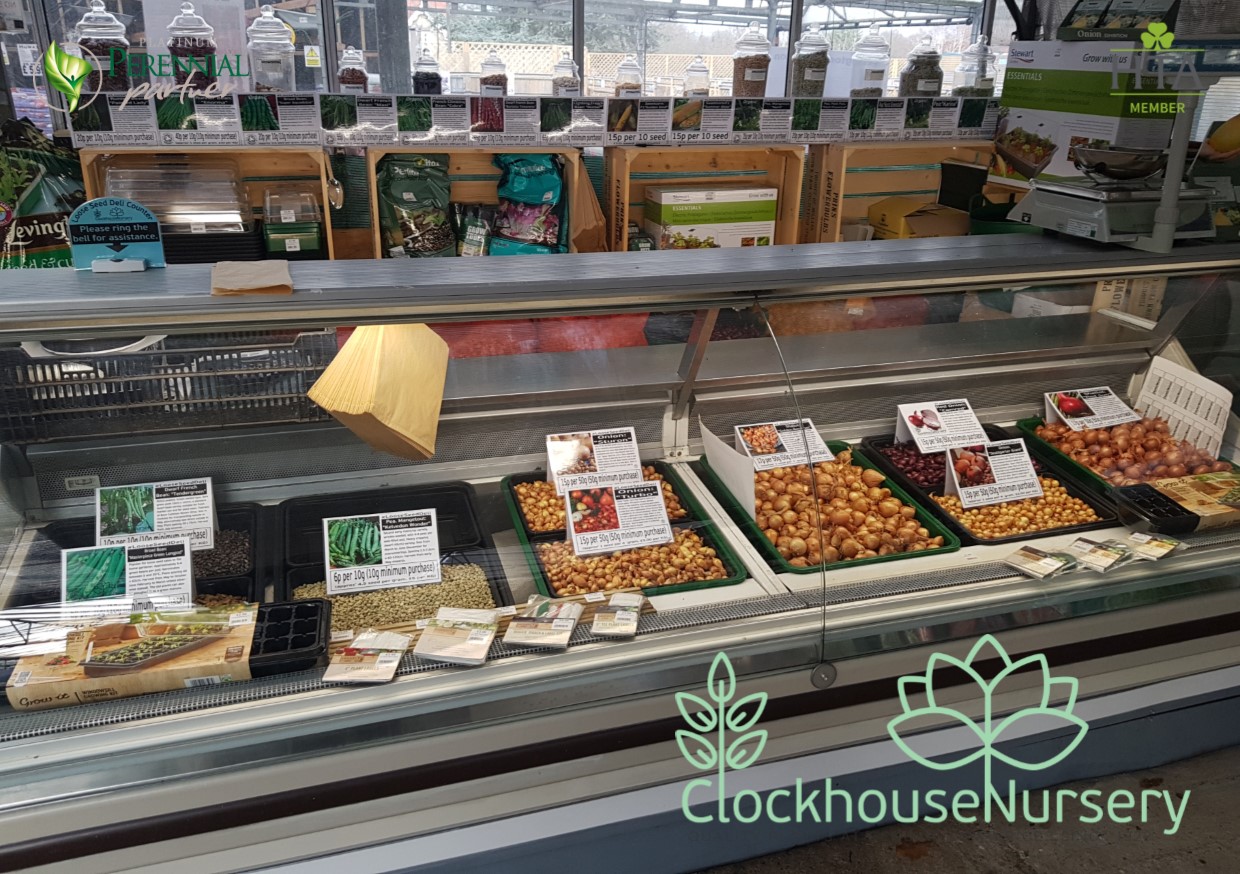 On the green plant side of things, the 12 for £6 primula & polyanthus offer proved popular as need our range of springbulbs 'in the green'….. oh & speaking of bulbs, the first selection of summerflowering bulbs are here as well. There was a general air of anticipation & readiness to start gardening amongst customers, but please remember folks, it is still very early & we must be careful not to get lulled into a false sense of security by the mild weather.
Over the coming week we will be taking a bit of a risk & returning our #shrub area to a more 'stocked' look. The #plants chosen on our Italian buying trip will begin to arrive next week. Weather depending, we will be ordering some 1ltr #herbaceous #perennials for the start of February.
So not long to wait folks. Remember, soft fruit & roses are here now & waiting for you to plant them. They will be fine to put out now as long as the ground isn't frozen solid when you plant.
Ok folks, that is all for today's update. Have a great week and…. Happy Gardening.
14/01/19