Our Address
Clockhouse Nursery
Forty Hill
Enfield
Middlesex
EN2 9EU
Lockdown Re-Open
We are now OPEN. Please expect to encounter queuing systems for entry & payment. The QUEUE for entry will be CLOSED to new people joining at approx 4:30pm. Social distancing measures are in place. There are some purchase restrictions in place as we attempt to ensure that there is enough stock for everyone. If you are in a vulnerable catagory or you are supposed to be shielding, PLEASE consider if a visit to our nursery is necessary. Maybe arrange for someone else to visit for you.
PLEASE bring & use, gloves & facemask. PLEASE abide by social distancing precautions. PLEASE dress appropriately to the weather conditions.
NO delivery or ordering facility available at the moment, NO public toilets either. Sorry.
Public Transport
Nearest bus stops: Forty Hill & Caterhatch Lane on the 191 route. The W10 also stops at Forty Hill. Both are 10-15 minutes walk from nursery.
Contact Us
Tel: 0208 363 1016
Email: info@clockhousenursery.co.uk
Opening Times
Open 7 days a week 9am - 5pm (Entrance queue closes approx 4:30pm) May 13th - Nov' 1st
9am - 4pm (Nov 1st - Jan 31st) Where possible we try to open earlier & close a little later.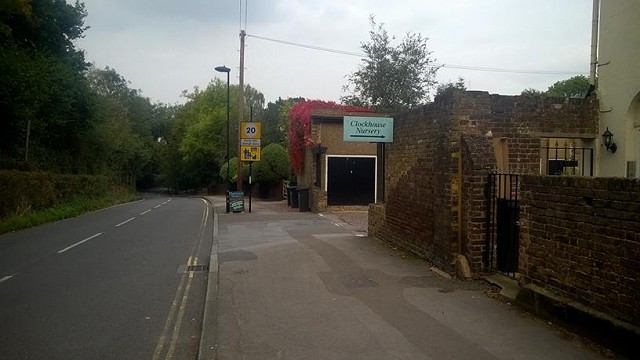 Follow Us