Christmas Tree Advice
Although we do not sell Christmas trees any more, Thirty years of experience with them does not simply disappear. Therefore we still feel qualified to offer you some advice with regards to buying & using your tree.
Buying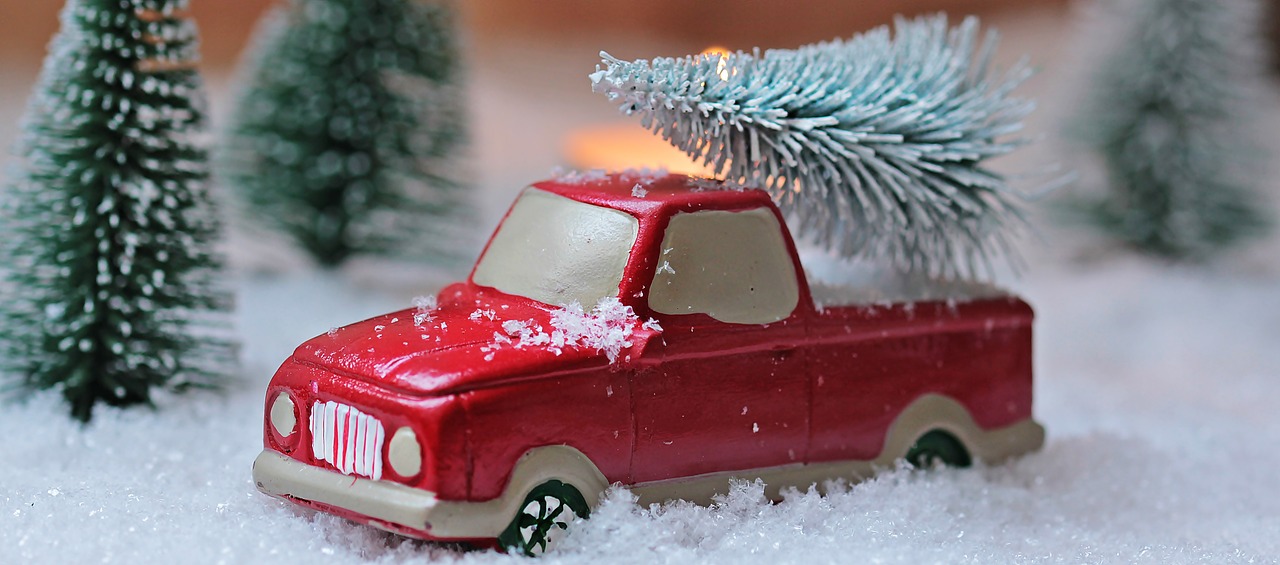 Wear gloves & old clothing. Christmas trees are often very wet plus they exude sap which can stain skin or clothing.
Try not to buy a tree that is still wrapped. You have no idea what the shape is going to be like until it is un-netted & the branches allowed to settle for a while.
If you have no choice, try to select a specimen that looks even on all sides. Hold the tree vertically & rotate it on its trunk for someone else to view. This technique is also helpful for un-netted trees.
Be sure on the size you require. Scaling a tree by guess alone is not an exact method. Remember that you will need to factor in the size of your stand. Circumference is as important as height although you can often trim the lower branches back without spoiling the look of the tree.
Be aware of the trunk size also. Will it fit in your stand? Have you got a stand? A stand that hold water are the best ones to buy.
Most trees now sold are NON-Drop cultivars, the most popular being 'nordmanniana' or Nordmann Fir. Picea pungens (Blue Spruce) & Abies fraseri (Fraser Fir) are also non drop trees. It is important to remember that the term 'Non-Drop' does NOT guarantee that you will not lose needles merely that these cultivars are the most resistant to needle loss. Picea abies (Norway Spruce) was the most common, traditional Christmas tree in the uk but it has now been taken over by the non-drop forms. Picea abies does not suffer being indoors long term but is still fine for an outdoor tree or cool environment. Indeed, you can pick them up for very little money compared to the non-drops.
Potted trees are available in a pot with a partial root system. Generally these are smaller scale trees. The root system is no guarantee of survival but there is little doubt that the tree is able to maintain moisture longer which aides needle retention. Pot grown trees differ to 'potted' because they will have been grown for a number of months in the container which means that they will have a very well established root system. These are your best bet if you would like to plant the tree after Christmas although they are usually very expensive as they have been cared for on a nursery for a long time before maturing.
Bringing Indoors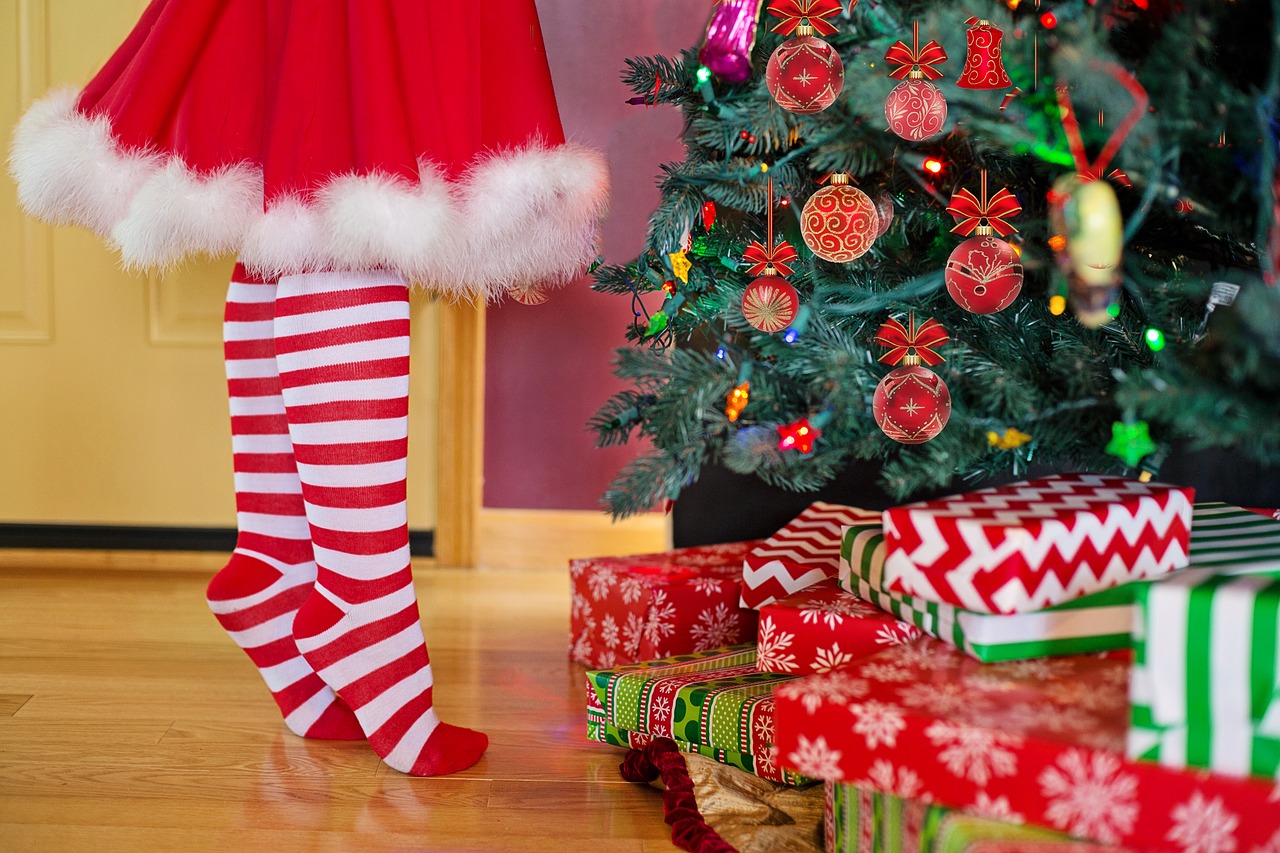 This advice is going to be unpopular… but it is the truth. If you put a REAL tree indoors during the first week of December, you are asking for problems. The less amount of time indoors the better. Try & aim for no more than ten days inside remembering that you want the tree to look its best for Christmas eve through to New Year. This advice is for non-drop trees. Picea abies may not last as long as ten days indoors in heated rooms.
Store your tree outdoor with the stem in some water. If you can un-net it, marvellous, but this isn't always practical when it comes to bringing it indoors. Before you bring the tree inside it is a good idea if you trim a 2cm sliver off of the bottom of the stem. This is not absolutely essential but it does freshly open up the vessels in the stem allowing the trunk to draw up moisture more easily. Some good tree retailers will do this for you at the time of purchase.
Use a stand that holds water. Although your tree will not 'drink' much water, it will draw up some moisture which greatly aids needle retention & colouration. Check the water level every couple of days. If you cannot get one of these types of stands, a large tub with sand or earth tightly packed around the trunk will suffice. Remember to use a tub/bucket that has no holes or use a large tray/saucer underneath as you will need to keep the soil/sand moist.
Locate your tree away from heat sources. Dry warm air will greatly reduce the needle retention so if you cannot do without heating in a room, this will detrimental to the amount of time that you are able to keep the tree inside that room. All species of Christmas (conifer) tree are flammable, some more than others, but we advise that you DO NOT put one next to an open fire, real candles OR use real flame candles (no matter how traditional it looks) to decorate.
After Christmas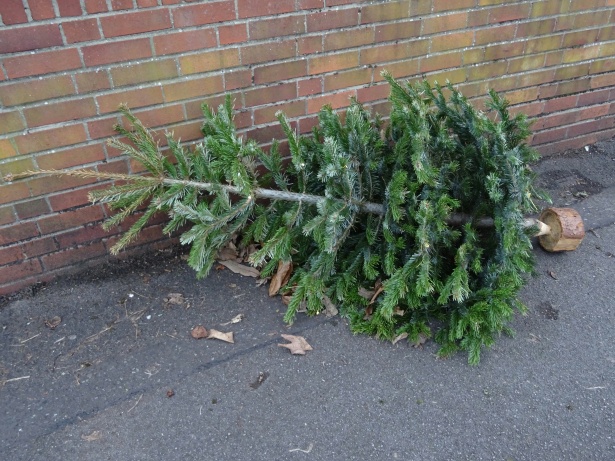 When you are done with your tree, dispose of it responsibly. If you are able to chop it up into small pieces then you can put it into your green/garden waste recycle bin. Most local authorities organise a tree collection or drop off point for you to dispose of your tree. DO NOT leave it in your local park, your alley, your local car park etc. Christmas trees are conifers which have high sap level in their wood which means that the branches & trunks take years to break down & rot. Leaving your tree in a public space is fly tipping.
If you purchased a potted tree, the chances of it continuing to grow after Christmas are approx. 60/40 against. Increase your odds by not having the tree indoor too long in the first place, then take it outdoors, re-potting with some decent compost. Do not over water. Often the weather is wet enough but in dry spells check that the compost is damp only. If the needles continue to turn brown & there are no fresh tips during the spring, then give up. Next year, if you really want to save grow a Christmas tree of your own, buy a pot grown tree. These have a much better chance as long as they have not been indoor to long either. Some nurseries sell these species of tree all year as container grown landscaping plants.
MERRY CHRISTMAS