Seed Potatoes
Our seed potatoes take us by surprise every year as they increase in popularity. Not many garden centres stock the same quantity of varieties this year totalling 91.
They arrive on our nursery around the second week in January, about the same time as the summer bulb selection and are sold from No1 greenhouse. Across the 91 varieties you will find four categories. 1st Early, 2nd Early, Main Crop, Salad & organically produced.
Most are packaged in 2.5kg bags and prices will vary depending upon the variety. We can accommodate large quantity orders but these must be with us before the end of September in the previous year i.e. September 2018 for arrival January 2019. An advance deposit may be required on this scale of order.
FIRST DELIVERIES USUALLY ARRIVE 2nd / 3rd WEEK OF JANUARY.
This year for the 2019 season, a total of 86 cultivars or cultivar variants have been ordered. Varieties marked bold GREEN are currently in stock, AMBER are low stock & RED are finished for the year or cancelled delivery. This list IS NOT set in stone as sometimes suppliers are not able to honour orders. Some varieties may not arrive. Information correct at time of publish.
This list was last updated 18/03/19. There will be no more updates & list will be removed at the end of this week. New list Jan 2020.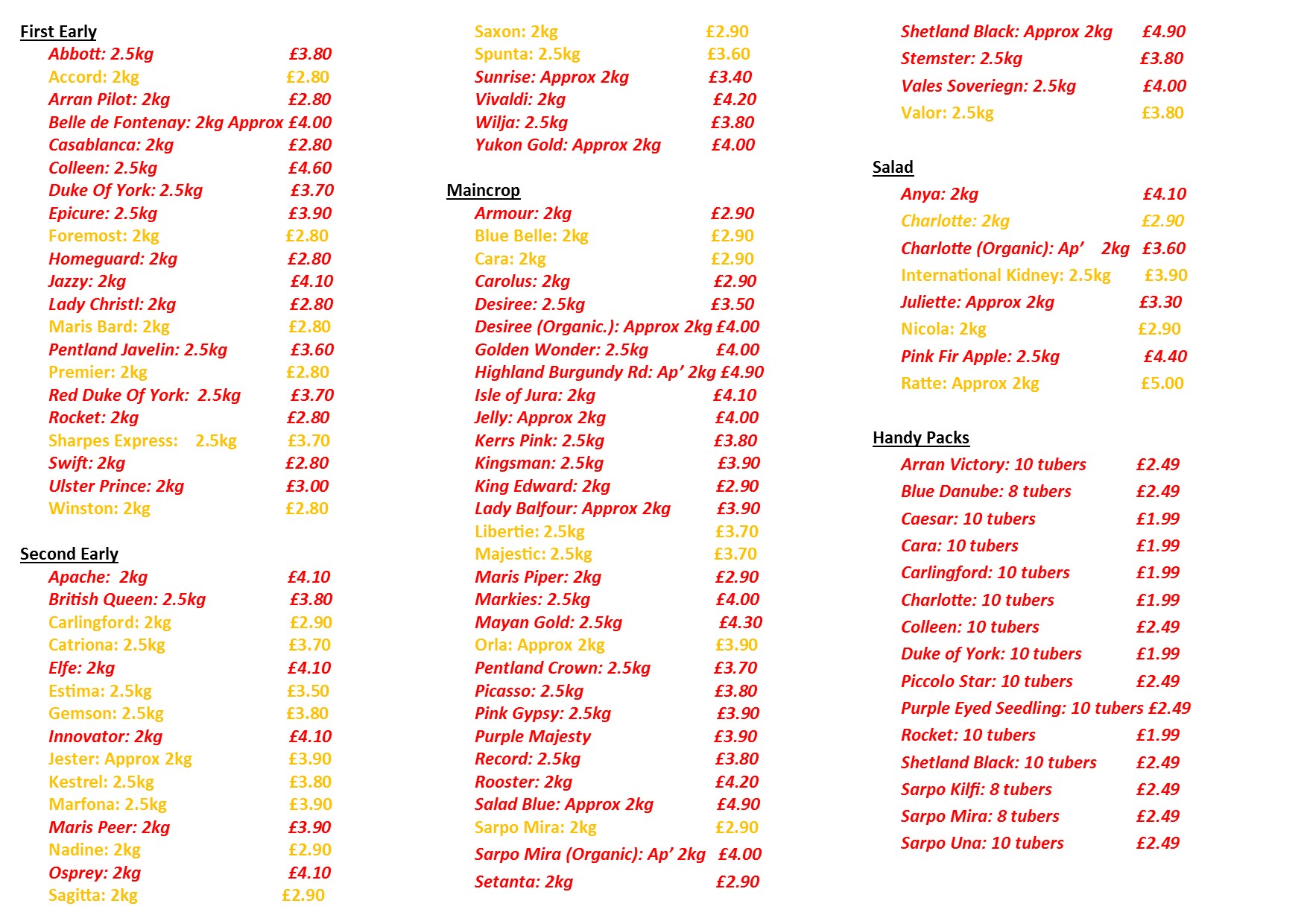 Sweet potatoes are sold as growing plants & usually arrive on the nursery towards the end April.
Some tips on growing potatoes can be found here http://www.clockhousenursery.co.uk/tips